DJHL
Paradise Minor Hockey Seeking Technical Director
The Paradise Minor Hockey Association is seeking to hire a "Technical Director" for the upcoming hockey season. Please check the documents section of the DJHL website for more information.
[2016-04-23 12:48:11]
---
DJHL
DJHL Season Ends, Renegades Claim Third Club Title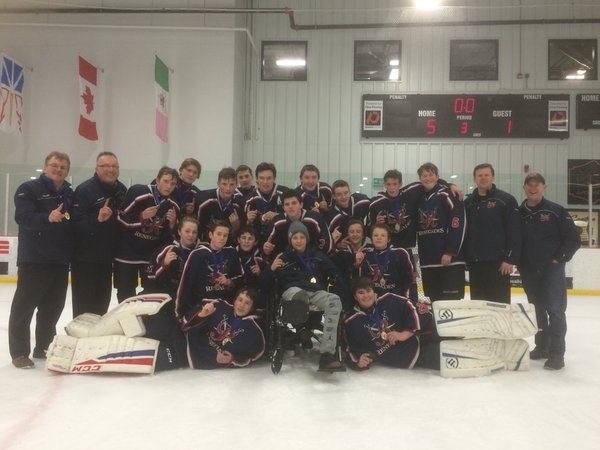 CBR Minor Hockey claimed its third club title of the season in the DJHL on Thursday thanks to a 5-1 win over the Northeast Eagles by its Bantam B squad in the third and deciding game of their Championship Series. The first place Renegades rebounded from a 2-1 opening game loss to the Eagles by delivering a convincing 8-0 win in game 2.
In the Bantam B Bronze Series, the Mount Pearl Blades combined an opening game 3-1 victory over the St. John's Caps with a 2-2 draw on Thursday night at the Glacier to claim the series 5-3 on aggregate.
[Full Story]
[2016-03-11 07:02:31]
---
DJHL
Cobras Sting Jackals in Shoot-out to Claim Peewee A Crown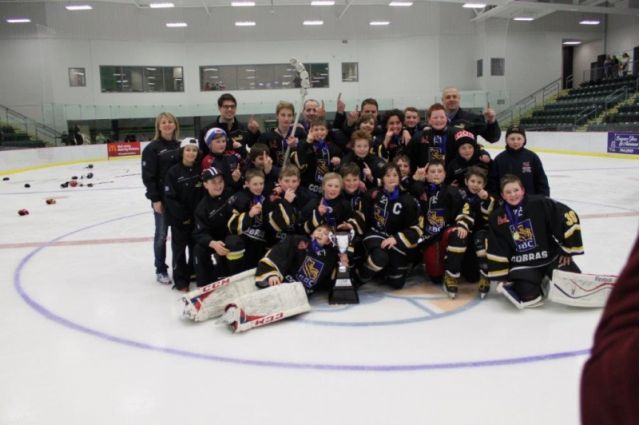 In the grand finale game 5 in front of about 200 fans at the new CBS Arena, the RBC Cobras and RBC Jackals needed a shoot-out to decide the DJHL Peewee A Championship. It was truly anybody's game to win as both sides attacked back and forth to the delight of the crowd. Only the superb goalie play of Jackals' Joshua Chafe and Cobras' Adam Baggs kept the score so low.
Myles Bedford scored unassisted with 1:33 left in the opening frame to put the Jackals on the board first.
[Full Story]
[2016-03-09 06:43:02]
---
DJHL
Red Atom B Team Wins Battle of the Renegades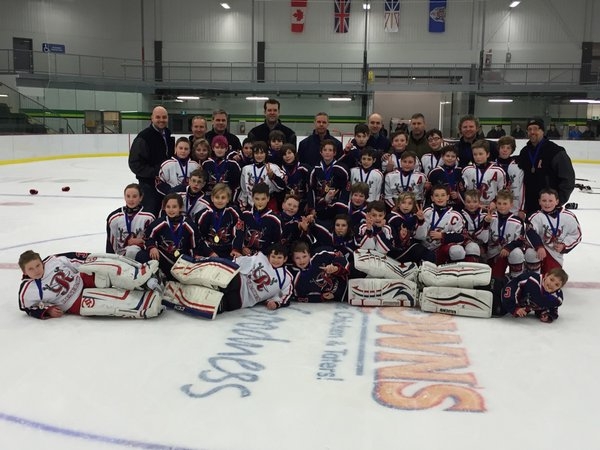 In the madness of Play-off Week 5, DJHL Hockey News failed to single out the special series that finally came to an end in the Atom B division. The Red Renegades edged the Blue Renegades 4-3 on Wednesday night to sweep their best-of-three Championship Series in two straight games. The Red Renegades won the opener earlier by a 4-0 score.
The series marked the one and only time two CBR Renegade team ever met in a DJHL League final. With the inevitable entry of Paradise Warriors into the League next season, such an event can never be repeated.
[Full Story]
[2016-03-06 14:11:58]
---
DJHL
Guardians Capture Bantam A Title in Shoot-out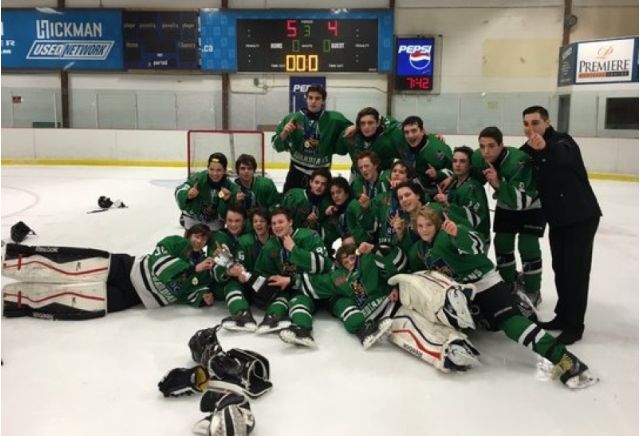 The gutsy Guardians are the 2016 DJHL Bantam A Champions thanks to a thrilling 5-4 shoot-out victory over the first-place RBC General at Bussey Horwood Arena. It was a storybook ending to an injury-plagued campaign for the Guardians, who used more alternate players than anyone during the regular season.
Dylan Yee opened the scoring early for the Generals, with help from Garrett Mills and James Wickham. Ethan Moore, a steady sniper all play-offs, replied for the Guardians (assisted by twin brother Nick Moore and Jack O'Dea).
[Full Story]
[2016-03-06 06:34:28]
---